Casino Verification Tips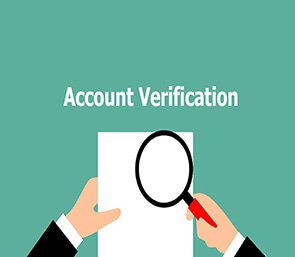 Being able to use the Internet for a wide variety of things has made our lives much easier even if we have to be cautious about it since it is no secret that there are always unscrupulous individuals fishing for information online. Knowing this, a lot of people are wary of entering personal information online so when a gambling site asks for such information for casino verification purposes, some players tend to pause. We are going to take a look at some tips when verifying your casino account.
Why Casino Verification is Important
Some players might find it annoying to be asked for personal or sensitive information by gambling operators, but this is not done to bother players or try to get something out of them. Casino verification is imposed on gambling sites by laws and regulations that they must adhere to. An online casino will ask you to provide a picture or scan of your government-issued ID for reasons such as:
Proof of Age Players have to be of legal age in order to engage in gambling activities and casino verification aims at establishing this. Players have to prove that they are at least 18 or 21 depending on the jurisdiction in question; this effectively frees the online casino from possible lawsuits and other legal action that could stem from allowing minors to gamble.
Credit Card Fraud It is no secret that credit card fraud is rampant, especially online and that is reason enough for gambling operators to ask for government-issued ID for casino verification. Online casinos are businesses and, as such, certainly do not want to put themselves in a situation where they might lose money. Once a player has verified his or her identity, the chances of credit card fraud are greatly reduced.
Protecting Problem Gamblers You might think that online casinos want every single player to gamble away as much as possible and will readily allow problem gamblers to play, but that is not the case. The online gambling industry cares about gamblers because without them there is no business; with this in mind, steps are taken to protect known problem gamblers from creating new accounts.
Tips for Casino Verification
You can clearly see why an online casino will ask players for government-issued ID and why it is important for players to comply with that request. You might also be asked to provide a recent utility bill in order to establish that you really are from where you say you are. Another document that you might have to provide is proof of payment such as pictures of the front and back of the credit card that you used to sign up at the casino. The best tip that we can give you when it comes to casino verification is to send in the documents being requested as soon as possible so that withdrawing your winnings does not become an issue.
You should send your documents via email to make the process as quick as possible. Another important thing to consider is the use of a VPN. Being security conscious, some players might use a VPN while playing at an online casino or sending in their documents to verify their account, but most gambling sites prohibit using a VPN so that players cannot fake their location, so you might want to turn your VPN off if you have not done so already.

Sign Up Now!